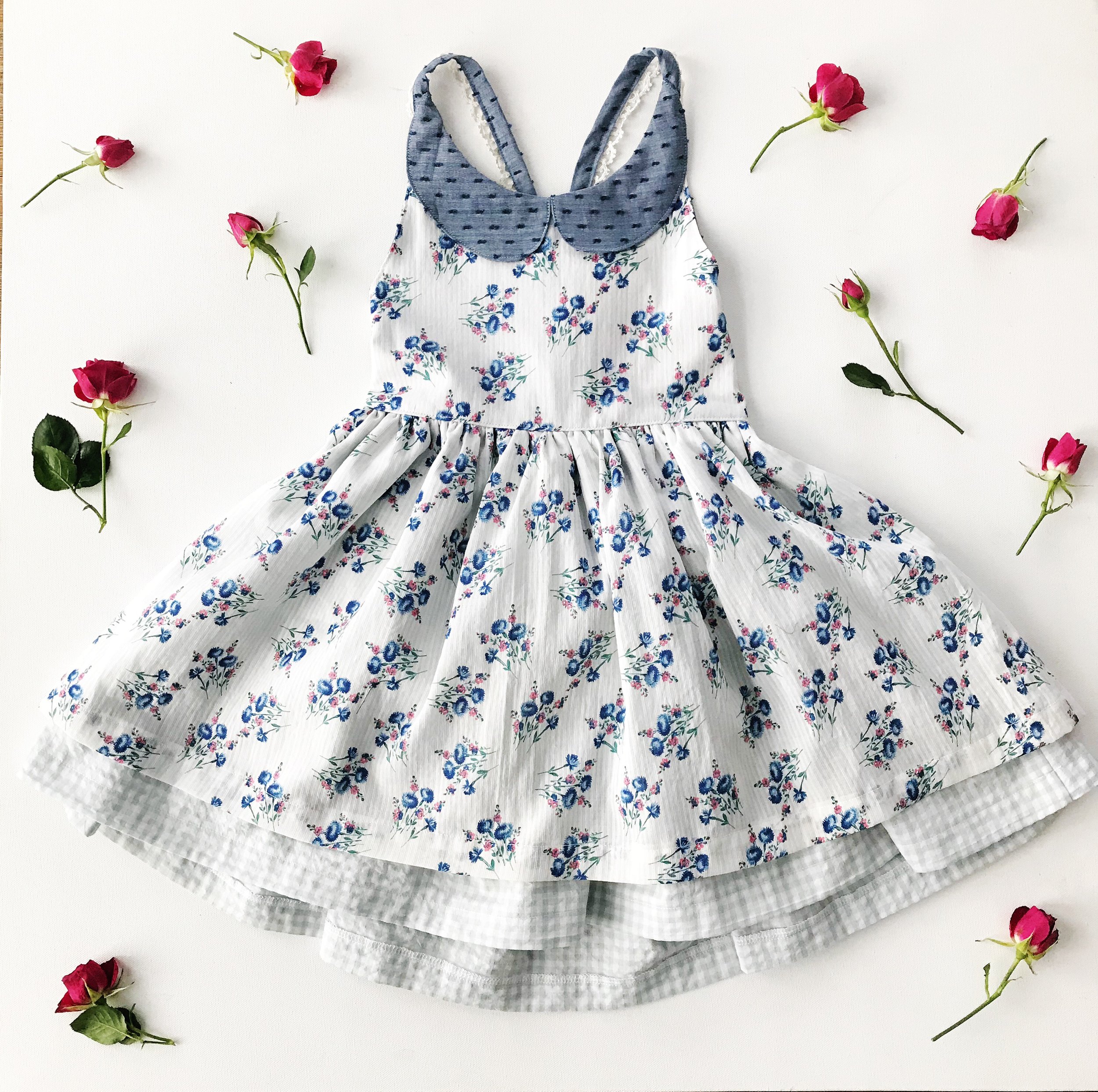 FREYA OOAK size 5 dress
We're here for this! Vintage dimity floral fabric is paired with vintage gingham seersucker and flocked dots for a truly unique dress with loads of texture and personality. The trim on the flocked straps is antique and hand made. We hope you and your daughter adore this dress as much as we do!
Center of bodice to hem: 19.75"
Armpit to armpit: 10.75"
One of a kind, size 5 and ready to ship in 3-5 business days!
Handwashing is recommended. Lay flat to dry. Iron as needed, using care on the more delicate dimity fabric.
sold out